Summer Workshop 2022
August 1, 2022 at 9:00am - August 12, 2022 at 2:00pm Pacific Time
Online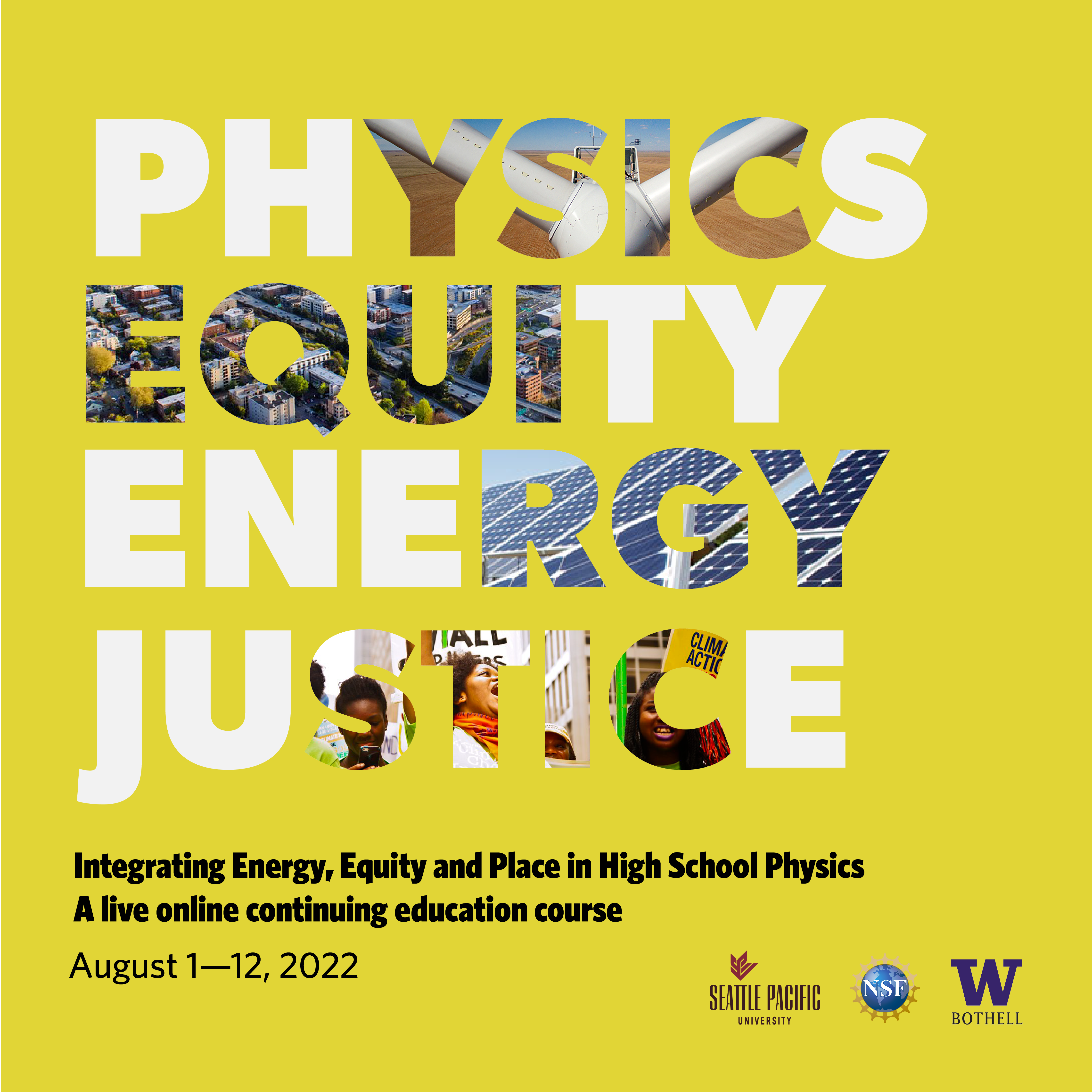 Integrating Energy, Equity, and Place in High School Physics:
A live online continuing education course
This work will take place in a fun, positive learning community that welcomes high school teachers who will bring diverse expertise in physics, equity, and inclusion. The course will model best practices for engaged distance learning from a science disciplinary perspective. Participants will enjoy a dynamic and compassionate professional learning community, and be energized for the upcoming academic year.
Who: High school physics teachers
When: August 1-12, 2022, Daily synchronous (live) meetings from 9—11 AM and 12—2 PM PT (12—2 PM and 3—5 PM ET)
Co-Primary Facilitators: W. Tali Hairston, Equitable Development LLC and Kara Gray, Department of Physics, Seattle Pacific University
EVENT PARTICIPANTS
LOGIN or REGISTER to see 25 more event participants.
EVENT PRODUCTS
LOGIN or REGISTER to see 7 more event products from our Community Library.