Summer Workshop 2023
July 24, 2023 at 9:00am - August 4, 2023 at 2:00pm Pacific Time
Online
Are you a part of this workshop and looking for WHERE TO VIEW THE SCHEDULE OR JOIN THE ZOOM MEETING?
LOGin and Click on THE Week 2 Schedule tab above!
If you cannot see it you are most likely not listed as a participant. Contact thaseus@vivaldi.net for assistance if you think you should be listed as a participant.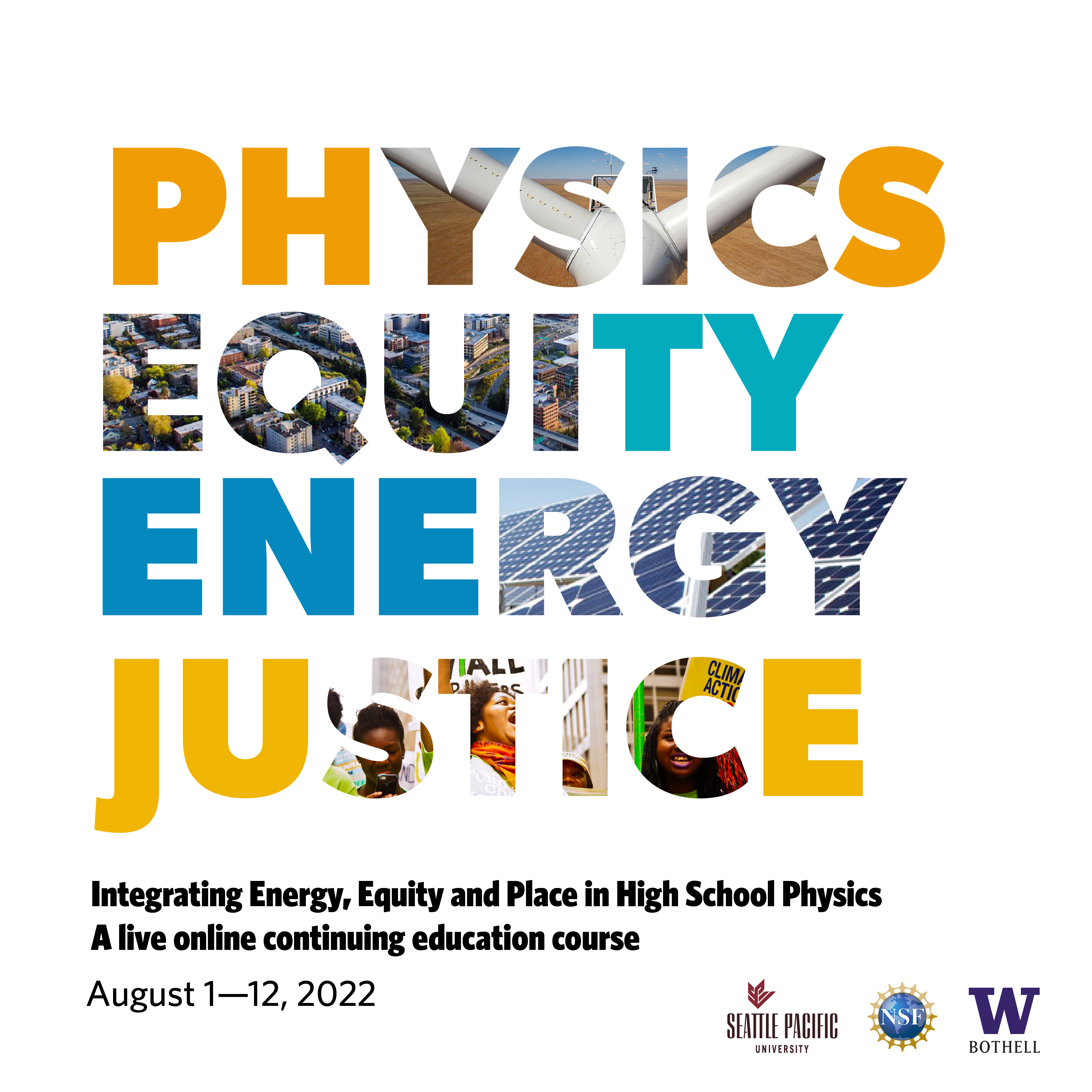 Integrating Energy, Equity, and Place in High School Physics:
A live online continuing education course
This work will take place in a fun, positive learning community that welcomes high school teachers who will bring diverse expertise in physics, equity, and inclusion. The course will model best practices for engaged distance learning from a science disciplinary perspective. Participants will enjoy a dynamic and compassionate professional learning community, and be energized for the upcoming academic year.
Who: High school physics teachers
When: July 24 - August 4, 2023, Daily synchronous (live) meetings from 9—11 AM and 12—2 PM PT (12—2 PM and 3—5 PM ET)
Co-Primary Facilitators: W. Tali Hairston, Equitable Development LLC and Kara Gray, Department of Physics, Seattle Pacific University
EVENT PARTICIPANTS
LOGIN or REGISTER to see 15 more event participants.